Winter Break 2020 Registrations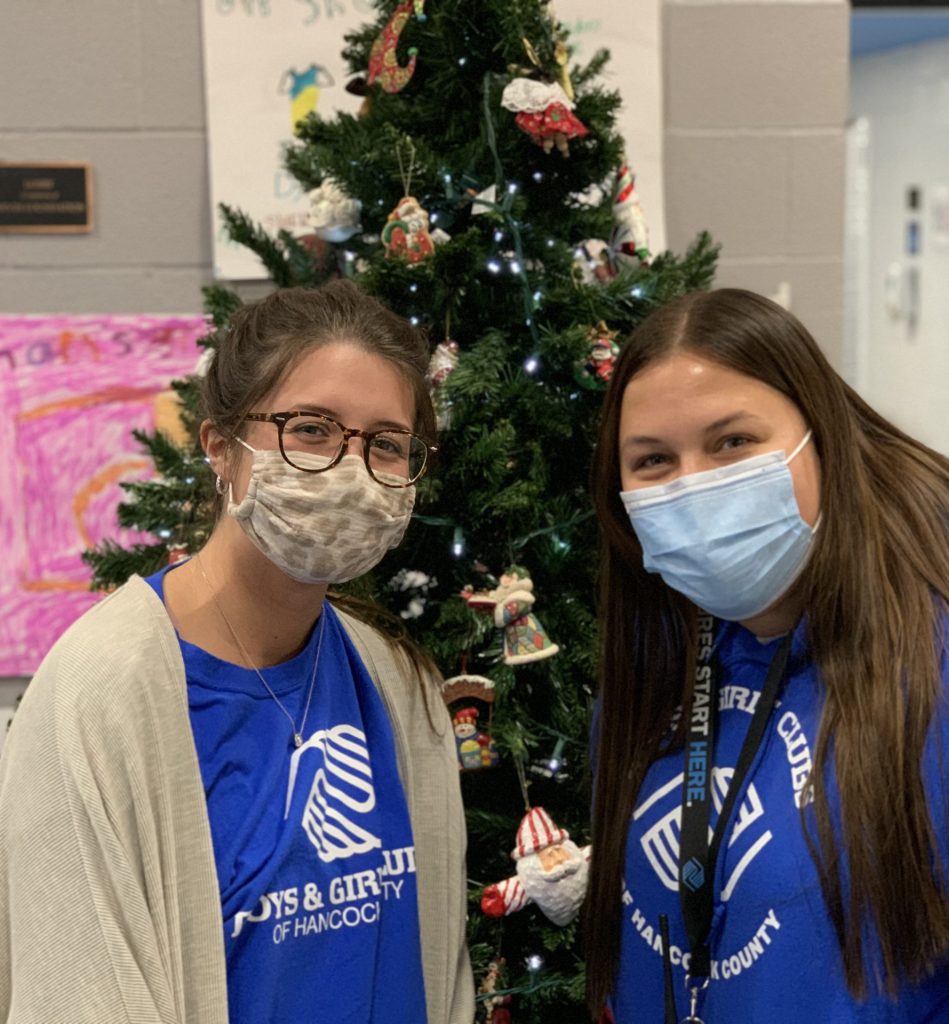 Welcome to Winter Registrations 2020!
We're excited for your interest in joining our Club this Winter Break from December 21-23 and December 28-30 from 8am-5pm.
Please see below on member eligibility, dues and payment methods, safety expectations, how to register and registration forms, and FAQ.
---
Member Eligibility Checklist
The purpose of this checklist is to promote positive and clear communication between staff and parent/guardians about membership possibilities at the Boys & Girls Clubs of Hancock County. In order to support the success and safety of all BGCHC registered and participating members, it is important participants are "Club ready." Please review the following criteria to gauge if your child is eligible for membership…
Able to participate in Club programs independently, or with minor accommodations provided;
5-18 years of age;
Able to use the restroom independently, or with minimal verbal prompting;
Able to take direction and instruction from staff or volunteers;
Comfortable with, and able to interact in, a group environment;
Interacts and participates in programs in a manner that is physically and emotionally safe for everyone;
Does not require physical intervention for redirection, assistance, or for any other reason.
Is not considered a flight risk.
If you believe that your child may not be ready, or have questions about of the eligibility benchmarks listed above, please call the Club at (317) 462-2404 or email us with your inquiry.
---
Membership Dues / Payment Methods
Membership dues help to maintain our core mission of providing a positive environment which seeks to inspire and enable all young people to realize their full potential as productive, responsible, and caring citizens. During special breaks, modified fees apply to all member and non-members due to extended hours leading to additional staff time to support proper child supervision. See below for those that apply to your family.
Current After-School and Youth Basketball League Members – $5.00 per day attending / due by December 18th (Breaks are not covered by normal monthly Club fees, or Anthem, Medicaid, Hoosier Healthwise accommodations)
Non Club Members – $10.00 per day attending / due by December 18th. (Special accommodations made for children covered under Anthem, Medicaid, Hoosier Healthwise)
Cash and Check payments can be made at the Club M-F 9am-6pm.
Credit Card Payments can be made by clicking the button below, and entering the amount expected through our donation portal. Receipt is emailed following.
If you have questions about any of the payment expectations or methods listed above, please call the Club at (317) 462-2404 or email us with your inquiry.
---
Safety Expectations
Child safety is our #1 Priority. In order to maintain a safe environment for all members and staff, the following safety expectations are required of anyone attending Winter Break.
Masks are required to be worn prior to entering the building and during any activity where proper social distancing cannot be maintained.
If your child or someone in your household has tested positive for COVID-19, or they have come within close contact of someone who has, they are not permitted to attend the Club until proper quarantine has taken place. (You must notify us if any of these examples have taken place so that we may take the necessary steps to protect our staff and club members)
If your child is sick, or is experiencing a fever, they are not permitted to attend the Club until symptoms are no longer being experienced.
If your child contributes to or participates in physical activity that causes or could cause harm to other members, staff, or Club property, they will not be allowed to attend any further days of Winter Break, and if currently at the Club will need to have accommodations made to be picked up immediately.
---
How to Register / Registration Forms
If you are a current after-school member, or if you are currently registered under the 2020 Youth Basketball League, please email us stating your interest, names of children attending, and dates expected to attend.
If you are a non-member and looking to attend, please download the registration forms and either email the forms directly or drop off at the club M-F 9a-6p.
---
Frequently Asked Questions
Will my child need to bring their lunch?

Your child will need to pack their lunch. We will provide a small breakfast item and snacks for the day. We also will have concession items for sale at $1.00 each (i.e. hot dog, popcorn, nachos).

Can I drop off my child earlier than 8 am or later than 5pm?

Please reach out with any accommodations needed prior to 8am. We may be able to facilitate depending on numbers. We are unable to stay beyond 5pm. You can pick up your child at anytime between 8am-5pm.

Where do I drop-off / pick-up my child?

Children can be dropped off and picked up at our Main Entrance off of Lincoln Street. You just need to pull up to the curb and a member of our staff will welcome your child or escort them to your vehicle.

Can my child bring their technology with them to the Club?

Your child may bring their personal tablet with them to the Club, but we are not responsible for lost or damaged devices. If your child is over the age of 12 they may bring a cellphone with them. Again, we are not responsible for lost or damaged devices. Children under the age of 12 are not to have personal cellphones out at the Club. For emergencies you can contact the Club. Please reach out with any questions.